Summer 2023 will see a new flow to the weekly schedule at Camp Lutherwood. Camp will continue to start on Sunday afternoon but will now end on Thursday evening. (Half-week and weekend programs will not change.) We are excited to invite the entire family out to camp for a closing celebration that includes a picnic dinner and our traditional closing campfire. We feel that implementing a Sunday-Thursday model will benefit our campers, their families, our staff, and our overall mission. This change creates flexibility for camper families in pick-up/weekend schedules, allows us to honor the needs of our summer staff, and lets us share our closing campfire experience with your whole family.​ More details on our Thursday evening closing and departure will be included with your pre-camp information. See below for the specific tiered pricing for each program.
Aren't yet sure if Camp Lutherwood is a good fit for your camper? Contact us with any questions or concerns. Call 541-998-6444 or email camper@lutherwoodoregon.org and we'll be glad to help!
ALREADY KNOW WHICH CAMP YOU'RE ATTENDING?
WANT TO WORK AT CAMP THIS SUMMER?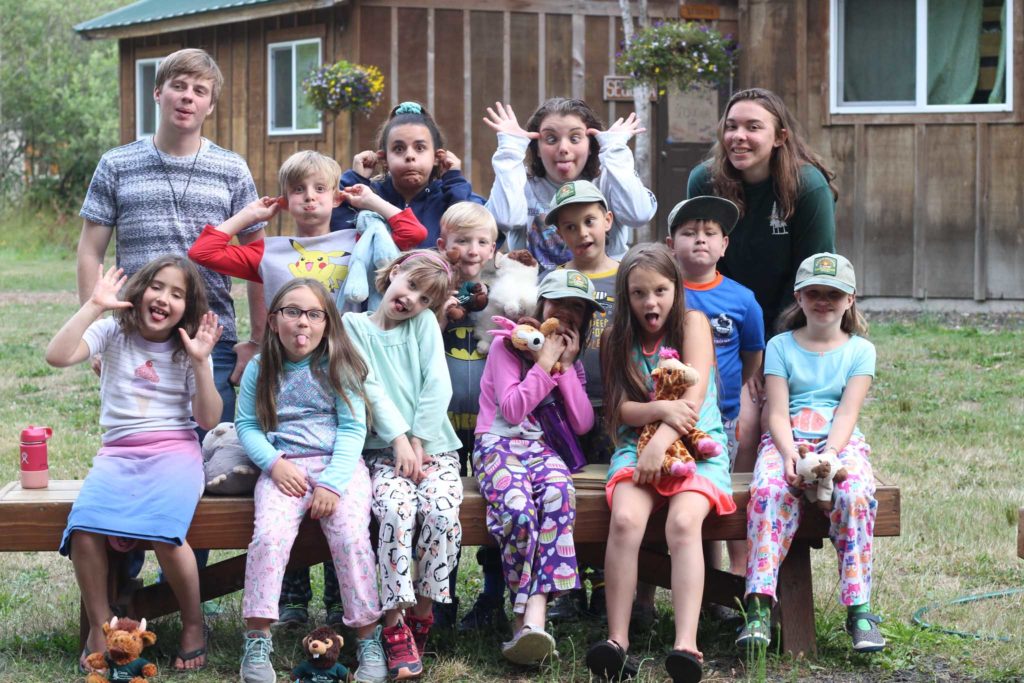 Campfires, games, songs, pool time and crafts—Mini Camp is the ideal way to introduce kids to the joy of camp! Register for two nights and three days of classic camp activities and exploring God's creation.
SESSION 1: JULY 9-11

SESSION 2: JULY 23-25
ELEMENTARY CAMP | GRADES 3-4
Elementary campers will have opportunities to be creative, explore the creek, sleep out, play games, splash in the pool, and make new friends. This program has all the classic camp activities designed just for you! Campers stay in a cabin with other elementary campers and one of our trained counselors. We are sure your time at camp will be the highlight of the summer!
SESSION 1: JULY 9-13

SESSION 2: JULY 30 – AUGUST 3
UPPER ELEMENTARY CAMP | GRADES 5-6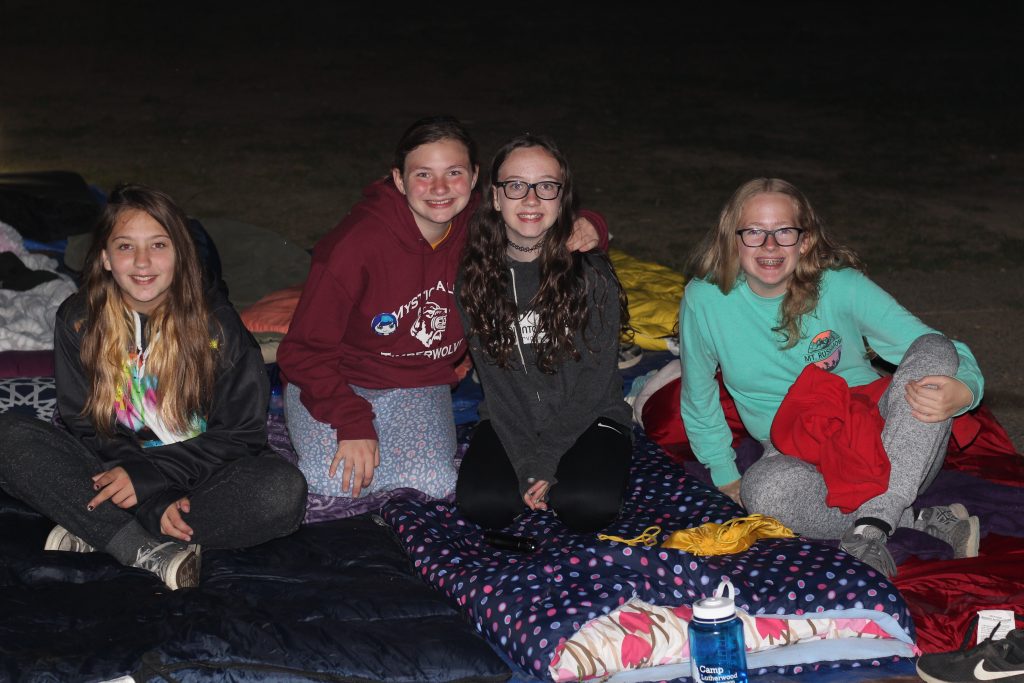 All your favorite camp activities – swimming, crafts, games, sleeping out, and campfire – plus a chance to try your hand at the archery range. There will be time each day for cabin activities as well as opportunities for choosing your own camp adventure! Your cabin mates and Camp Lutherwood counselor will spend the week laughing, singing, learning, and becoming great friends.
SESSION 1: JULY 9-13

SESSION 2: JULY 30 – AUGUST 3
CONFIRMATION CAMP | GRADES 6-9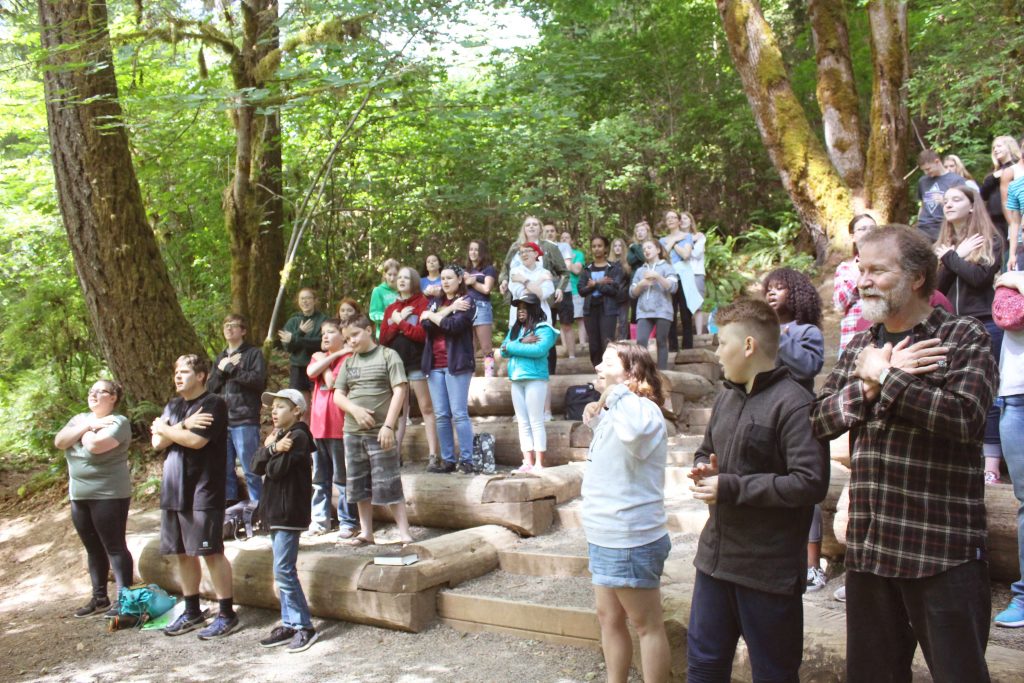 CONFIRMATION LEADERS: $75
Confirmation Camp includes opportunities to try your hand at a variety of camp activities, such as team building with your cabin group, archery, the climbing tower, swimming, crafts, sleeping out, and of course games and campfire. Each day also includes time with your pastor or church leader and Confirmation peers, exploring what it means to live faithfully in the world.
*Campers must be connected to a Confirmation group and leader at the time of registration. Confirmation groups of all shapes and sizes are welcome to attend. All group leaders must register online. Contact office@lutherwoodoregon.org to ask about merging two groups.
JR. HIGH CAMP | GRADES 7-9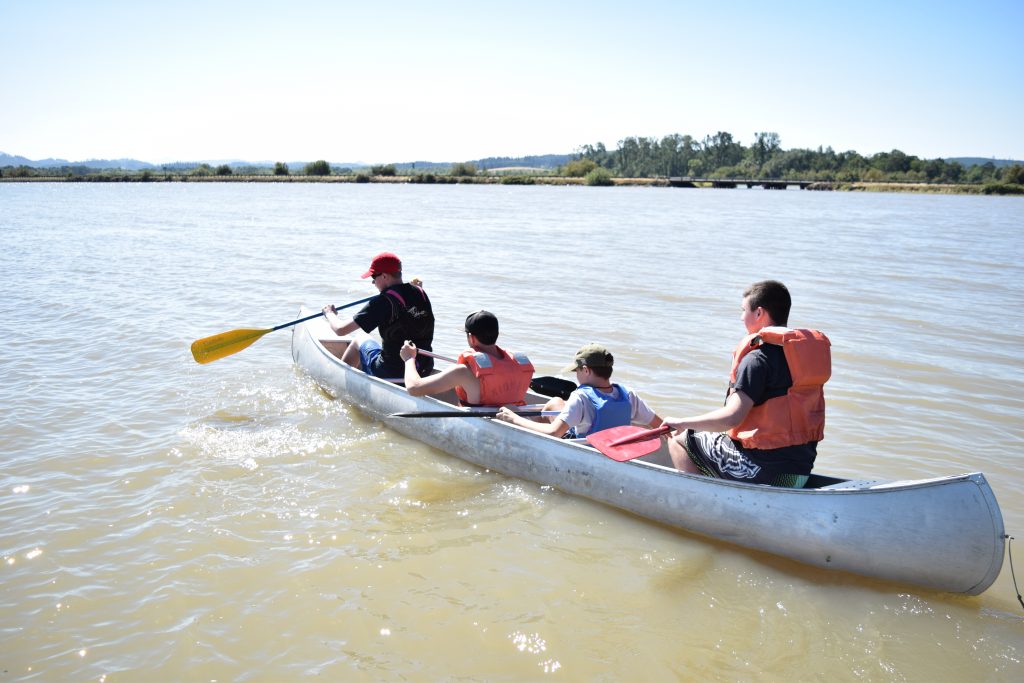 Jr. High Camp is filled with activities to challenge yourself and to form great friendships with your cabin mates and counselor. As a cabin, you can try cooking out, problem-solving on the challenge course, or taking on another cabin in a game of Gaga Ball. But there is also time to climb to new heights on the climbing tower, try to hit that bullseye on the archery range, express your creative side, or enjoy hanging out at the pool. Jr. High campers will also experience an off-site day trip to try canoeing at a nearby lake.
SESSION 1: JULY 16-20

SESSION 2: JULY 30 – AUGUST 3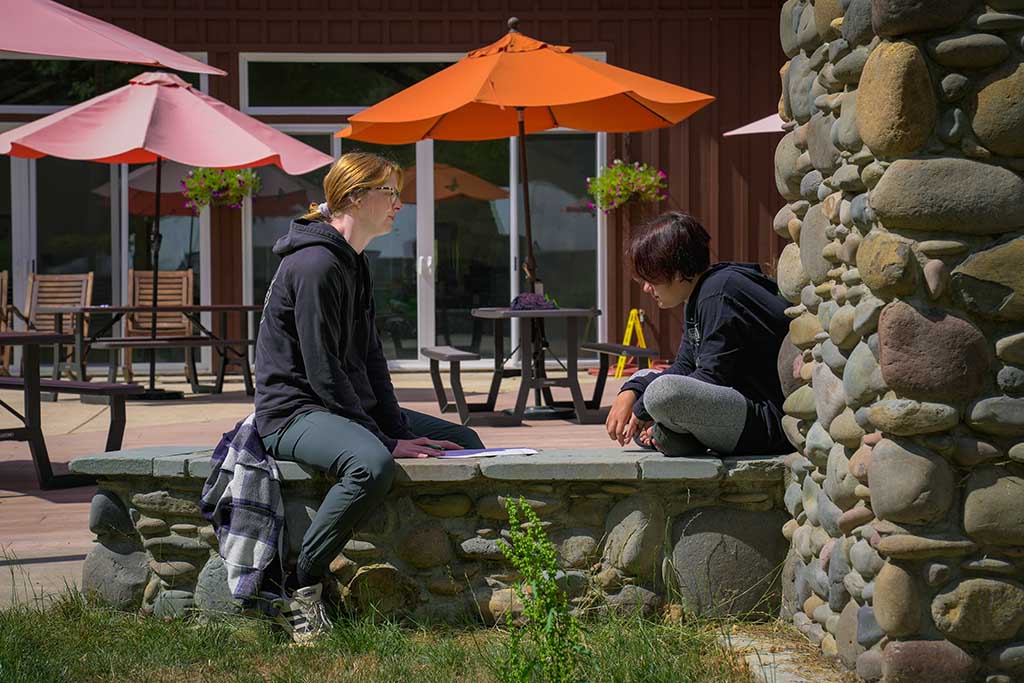 Designed for youth whose community has been impacted by disaster, Compass offers a program that explores the power of hope and healing through resiliency and preparedness. In addition to the many classic camp activities, like swimming, archery, games, and campfire, Compass campers also have a chance to share and explore their feelings with others who have had similar experiences. The friendships made during Compass will last long after your time at camp has ended.
HIGH SCHOOL CAMP | GRADES 10-12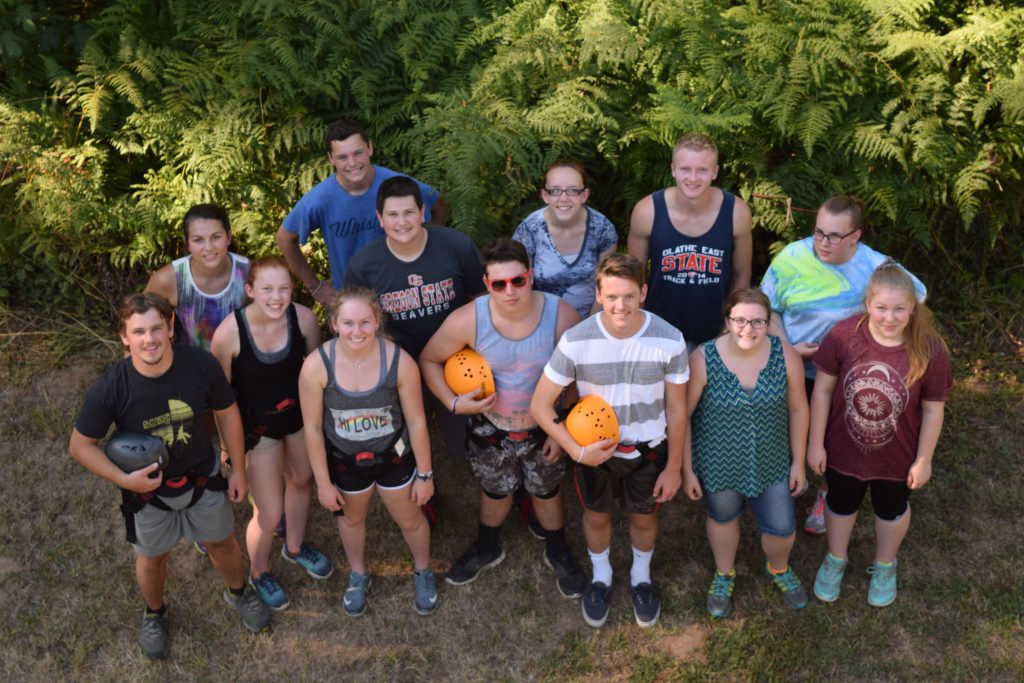 High School Camp: Enjoy your favorite camp activities while also being challenged to try new things. Your cabin mates and counselor will cheer you on as you push yourself on the climbing tower or hit that archery target, and you'll work together to prepare a meal over the fire or complete a challenge course element. Campers will also enjoy time doing their favorite camp activity, from swimming to crafts, and from games to conversations by the Trading Post. The week also includes an off-site day trip; watch for specific details coming soon.
Summit: Feeling extra adventurous this year? Sign up for Summit Camp and challenge yourself with a day of rock climbing and a day of rafting, plus two nights of camping. This off-site adventure week starts and ends with time at camp, experiencing some of your favorite camp activities!
HIGH SCHOOL CAMP: JULY 16-20

SUMMIT CAMP: JULY 23-27
WOMEN'S WEEKEND | AGES 18 AND OLDER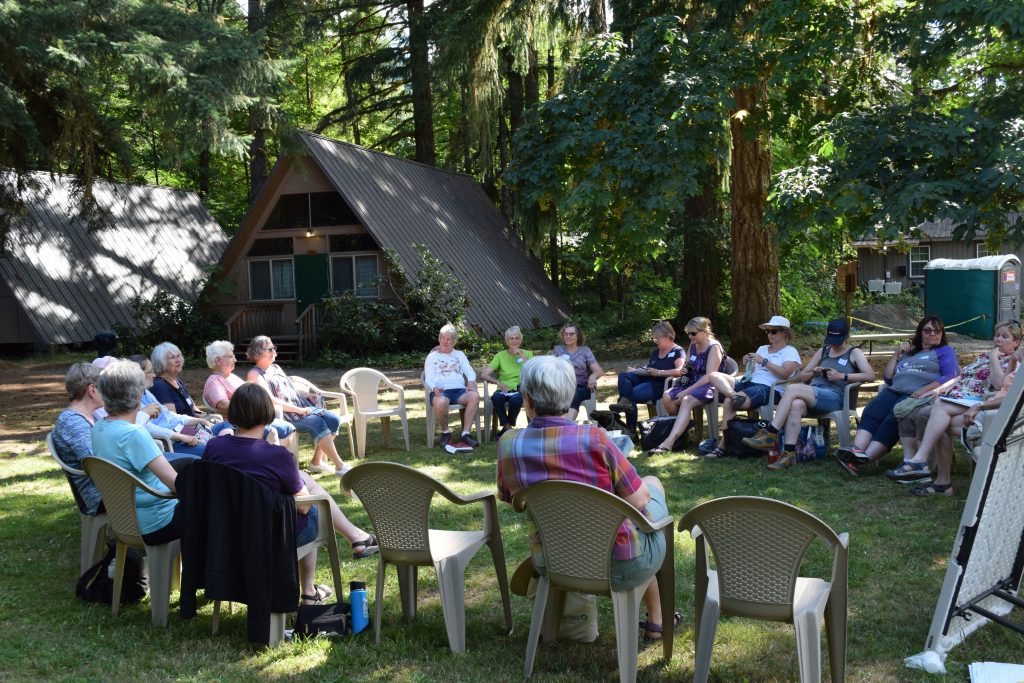 Time away to reflect, rest, and renew is what this weekend is all about. The Camp Lutherwood staff will provide leadership for a variety of camp activities, such as archery, the climbing tower, and hiking if you seek some personal challenge. Or enjoy time in the pool, a quiet moment by the creek, or coffee and conversation on the patio. Daily study and worship round out this weekend designed just for you. Bring a friend or come on your own; it is a weekend you won't want to miss. Cost includes lodging, meals, and programming.
FRIENDS & FAMILY CAMP | ALL AGES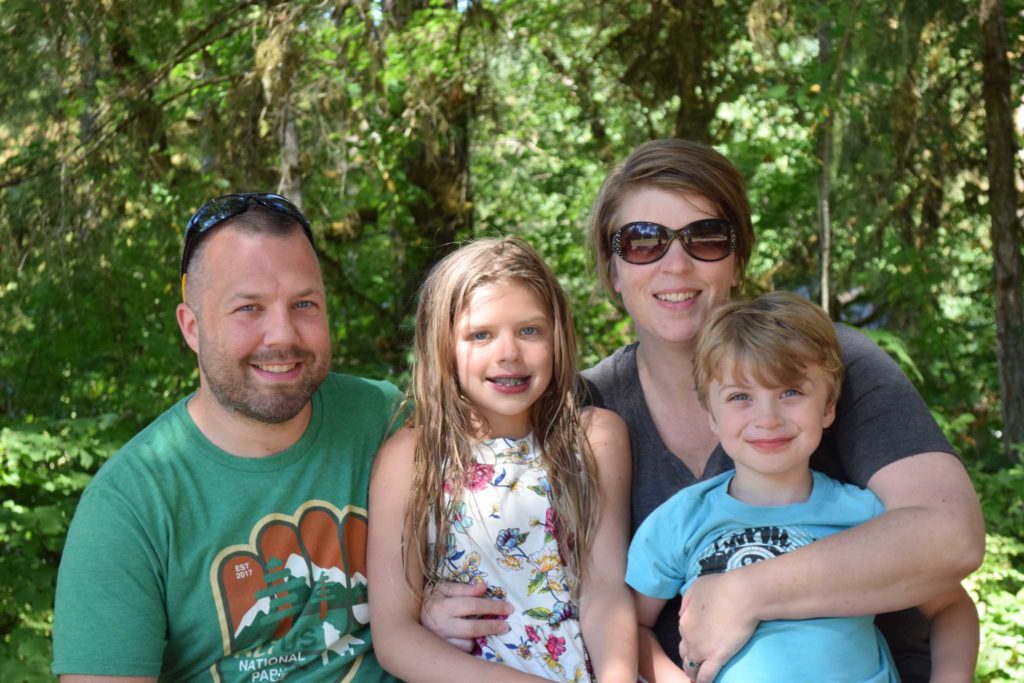 $75/CABIN/NIGHT FOR LODGING + $25/PERSON/DAY FOR FOOD
Bring your family and/or your friends to Camp Lutherwood for a fun-filled getaway! Each morning includes focused time for adults while the camp staff engage the children in theme activities and conversation. The afternoon is filled with classic camp fun – swimming, crafts, archery, the climbing tower, and more. Each day begins and ends with worship. And did we mention that we still will do the cooking and dishes? It is a family getaway that has it all!
Camp Lutherwood knows that families come in many shapes and sizes; our definition of family is your definition of family!
SESSION 1: JULY 1-4

SESSION 2: JULY 21-23